Hey guys and happy Wednesday! I hope everyone's week is going well. Mine is finally improving as my health is finally improving. I did end up having to go back to the doctor for more antibiotics and steroids. Strep is no joke man. My throat has never hurt so bad and the dry cough has finally dissipated.  I know my posts have been kind of inconsistent and lacking but I have just been a mess lately between being sick and medicine issues before that.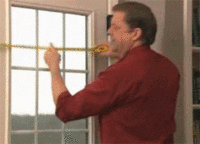 June/July have been very up and down. Thankfully though I woke up today feeling million times better.  I just want to play in makeup so bad but I felt so yucky and the looks were just not coming out to great. Anyway, despite being sick I have had a lot going on and did do a couple looks, some time with friends and some shopping.
Let's start with the End of an Era. I think I mentioned in my last MOTD about the bar by my house closing. This is one of those bars that was just like in Cheers. It was home away from home. In the 8 years it was open I met some of the best people in the world and some of my bestest friends and my husband there. It was just a really special place for all of us and so many great memories were made there. But, Silver linings. This means great things for the owner who is one of my best friends and her family. She's going on to finish her degree and will have more time with her girls with way less stress. We went to her house yesterday and swam with the girls and it was great. They have little goats and a lamb. So cute and sweet. They all seemed so happy so I know it's for the best. We will all just have to coordinate outings together now cause sadly the part of town I live in is lacking in things to do. More house parties and carpools downtown. I mean, we did all that anyway but now we can more often.
We had one last closing party. I was sick as hell but I went. I hated that I had to get Ross to run me home early but my head was soooo sick and being in a smoky bar with loud music is rough when you feel yucky.
You can see how swollen my glands are in pictures I was trying so hard not to look as sick as I felt.
Anyway, during the week my husbands BFF came up and we all went to dinner at Texas Road House because ya girl was craving a steak. One thing about being sick is Keto goes out the window. I ate rolls! cookies, chex mix, taco bell, pizza! Anything I wanted cause I felt like shit. Today is my first day back to keto. But yeah, this is the makeup I did on that day using the Anastasia Beverly Hills Modern Renaissance and Colourpop Ultra Satin Liquid Lipstick in Catching Feels.
After dinner, we checked out a different bar in town. Not bad. It's a bit of a drive but it's really nice. A bit of a drive… it's like 10 mins away if that. We are spoiled by being able to walk to the bar.
I didn't love this drink. tasted like orange Gatorade with vodka… I think that's what it was.  And like every day this summer it rained. It's storming right now.  We ended up hanging out on the patio until it passed over.
One day last week I did this look with intentions of doing a tutorial but meh. I wasn't that into it. I was REALLY swollen there. I do like that look, just kinda simple. I used the Huda Beauty Mauve Obsessions paired with Stila Stay All Day Liquid Lipstick in Ricco. I am going to do a tutorial with that palette to accompany the review I was just trying to hold out for healthier days.
Because this is how I felt for two weeks. 
Since our roommate moved out I had to buy a set of knives because we were using her's so that meant a trip to my favorite place in the world. TARGET!!!! I just love Target. Like just walking around and looking at stuff while I drink Starbucks. It's basic bitch heaven. While I was getting knives I also picked up a few other things for the kitchen. I love kitchen stuff. The kitchen is my favorite room in the house next to my studio/office.
I finally got new gold flatware I have been wanting forever. They got 20 piece sets in that weren't insanely priced. Before, all I could find was 5 piece sets for 20 bucks a piece. Not today. I do need to go get another set because 4 of each isn't quite enough. I use a lot of spoons. I do wash often but with company and all. This whole set was only around $20 so I call it a deal.
Something I really didn't need at all but just wanted was this gold paper towel holder. it matches better. I had a black cast iron looking one before.
And the knives. How freaking pretty are those!? They cut like a dream too. I opted for these which live in a drawer with covers rather than a block on the counter because I HATE COUNTER CLUTTER! Beyond a couple decor pieces, I want bare countertops. I hate clutter in general. I used to not care but I'm anal about that shit now. I just want things to be nice and clean dang it! I also got a real cutting board too. This is 30. Excited about a cutting board. Oh yeah, and some baking pans.
While at Target, I perused the clothing section and found a couple cute tops and a sundress, Those I am going to show in a separate post. I have been meaning to get a clothing haul up for weeks.
But that is about all I have been up too. Adulting, and being sick. My poor husband had to get a tooth pulled yesterday too so he was under the weather.
Rant time
Before I go, I want to tell ya'll about an awkward encounter with a brand. I posted a review last week of the Finesse hair mask that I  just did not like at all. I got the product through brand backer and you submit your review to them and I guess the brand looks it over. Well, they asked me not to post it because it was negative and tried to make me feel bad for not liking it. Get out my ass with that. The review is staying up now. I think that is so unethical to ask someone not to publish something because you didn't like it and I told them as much. I said, I'm sorry you feel that way but enough blog posts, Instagram posts, and videos are bought and paid for by brands in this industry and I am not down with that. I took the time to create content and write an honest review on MY blog. I am going to post what I damn well please. Why should I waste my time? because the product was free? No, that's part of the risk you take when you send out PR.  To my understanding, they asked for an honest review in return for the free product. I'm not going to BS ya'll because something was free.  I mean, that is the point of Brandbacker, to connect you with products for review. I would expect that kind of nonsense from a small scammy brand but not a fairly major brand. Full on tried to guilt me. One bad review isn't going to put them out of business but crap like will. If they got so many "glowing:" reviews, what's one bad one? It's not like I posted it on their website, Amazon, Walmart, and target.com. It's just here on my tiny blog and didn't even get that many reviews cause let's be real. Who cares that much about a hair mask? I liked the shampoo and conditioner though and liked the price point so I wanted to try the mask. Anyway. That put a bad taste in my mouth ya know.
Anyway check out my review here: Review | Finesse MAX Deep Conditioning Keratin Treatment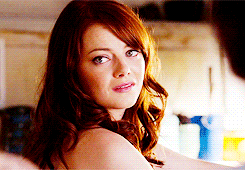 Let's end with happy pictures of Nurse Pumpkin sleeping on the job.
Snugged up in her hooman's arm and napping away in his spot.
Get the Look | Geonosis – 1970's Star Wars inspired Makeup Tutorial feat. Anastasia Beverly Hills Subculture.
Instagram | Twitter | Facebook| Bloglovin|Pinterest| Tumblr
 Check out my Top Makeup Product Picks on Amazon.