Happy Monday!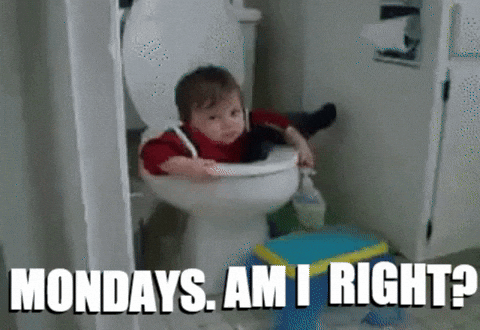 I thought we'd kick this week off with an eyeshadow palette review. One I have been meaning to get posted for a few weeks now but life got in the way. I am glad to report that I am finally recovered from the plague. I swear I don't recall the last time I was so ill and for nearly three weeks. It was rough. I am allergic to almost every antibiotic under the sun so between the two I can take, the first one they gave me didn't work on the strain of strep I had apparently. I wish I could just take z packs and be done with it but nooo and have to argue with doctors about the fact I am allergic every damn time I am sick!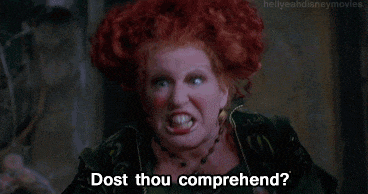 Surprisingly, the one I end up taking isn't normally prescribed for ears nose throat issues but it always comes through for me and works. It's funny when the doctor learns from you and they actually admit it and is happy about it. The doctor ran it by his teacher and was like "wow, who knew?" It's a teaching hospital I go to that's part of LSU. Normally, that would be concerning for a doctor to say that but everything is double checked by the head doctor before you leave and in that case, it was really cool seeing how to practice with patients is so important. Anyway, that's nothing to do with why you are probably here. LOL. Let's talk about eyeshadow! I got my cold brew, Nick Cave playlist, and pupper in my lap so let's get started.
Today, we are talking about the Huda Beauty Mauve Obsessions Palette. I mean, look at this little beauty.  If you are a fan of pink and purple tones, this is the palette for you.
Like with all the obsession palettes, it comes in minimal packaging with 9 shadows for $27.  In the Mauve Obsessions, you have a variety for shades ranging from a vibrant dusty rose, cool toned aubergine, a very rosy gold and bright maroon and an almost hot deep pink. They are unique shades. Ones you typically see in a more muted soft way but with the Mauve Obsessions, the shades are highly pigmented and vibrantly bright.
You have a mix of 3 shimmers and 6 buttery smooth blendable mattes. We will get into the shades in a moment but overall this is what I think of as a modern take on the cool toned palette. It has a subtle warmth but is overall cool in undertone. It's purely romantic and dramatic. I find it hard not to create a smoky eye with this palette.  It's not the most versatile in my opinion of the Obsession palettes but that isn't the point of the palettes. They are specific to a color story. The color story here is cool toned berries and pinks.
I don't think Mauve is the best name for the palette. When I think Mauve, I think very dusty cool tones pinks that veer toward gray. This should have been called Berry Obsessions. If you like the berry from Modern Renaissance and want more of that, this is the palette for you.
The Shades
First up is a surprisingly bright matte warm pink. It looks on the eye just as it does in the pan. I find these shades tend to be more subdued on the eye but that is not the case here.
Next is what appears to be a berry red matte. On my skin tone, it's more pink and berry than red but very bright.
Then you have this metallic pink. Not super pigmented and kind of chunky on it's on but stunning over a base. I love it for a pop of shine on the center of the lid.
I want this shade in every palette. It's the perfect base shade and brow bone highlight on my skin tone. A matte bone with a very neutral undertone. More of an off-white shade. This one would probably pull ashy on deeper skin tones.
Next is a vibrant burgundy matte. This one is more cool toned and soft but still has that berry kick.
The next shimmer is a more firey rosy shade with a golden shift. Again, gorgeous for a pop of shine on the lid and for pulling a touch of warmth to balance a look.
Last for the shimmer metallic shades is this pale rosy champagne pink. I love this shade. Very similar to  Vermeer from Modern Renaissance which is one of my favorites. This shade gives a very metallic wet shine with a soft pink undertone without looking so cold or icy.
Back to the mattes, we next have a perfect transition shade for the palette. A cool purple undertoned taupe. This is what I wanted the mattes from Naked 3 to be. I love this shade. It's incredibly flattering on pale skin in the crease and socket line.
Lastly, we have the matte aubergine shade which is very cool toned and deep. Another favorite in the palette.
The Verdict
All the shades in the Mauve Obsessions are extremely easy to blend and pigmented. The shimmers perform best of a sticky base or with a damp brush which is just how Huda shimmers and metallics are. They apply nicely with a finger for a softer look.
The reason I love her palettes so much though is the mattes are so easy to work with while still being super vibrant and full of impact. Where her shimmer shades are a little trickier the shades are unique and always very multi-dimensional and have interesting shifts. Her mattes though. They really are shades you don't see every day whereas on the surface you may think they are. Go swatch because pictures don't do them justice. I wasn't interested in her palettes at all until I saw them in person and fell in love!
The Looks
Here is a selection of looks I have done with the Mauve Obsessions and links to tutorials. I will have a new tutorial coming up Wednesday using her.
Get the Look | Love You to Death – Romantic Makeup Tutorial Inspired by Type O Negative feat. Huda Beauty Mauve Obsessions.
Tutorial for this next look is coming up Wednesday!
Ya'll stay cool out there. It's hot as balls and I am still on steroids. The hot flashes!I need to go sit in the icebox. See ya'll crazy kids Wednesday!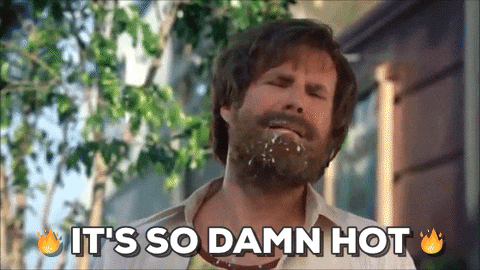 Instagram | Twitter | Facebook| Bloglovin|Pinterest| Tumblr
 Check out my Top Makeup Product Picks on Amazon.