Happy freaking Friday guys! Not that days of the week mean much to me, I'm on as Jenna Marbles says, Internet hours. What are days? Anyway, today I have a MOTD post with a couple looks I did this week and a mini target and drugstore haul, and all the other things I have been getting up too because drinking all the cold brew.
This has been my checklist for writing lately. I am super into Nick Cave lately. Like watching documentaries obsessed. I highly recommend 20,000 Day on Earth. Even if you aren't that big a Nick Cave fan or have no idea who he is, it's just a good movie. It's like a day in the life and also follows the production of a song from start to end. It's done in such a uniquely creative way.  I know we all are out on Kat Von D right now, I, believe me, I am not thrilled with her choices but I watched her wedding video and when she sang the Nick Cave song, Into my Arms. I teared up. It got me in the feels.
Also, I don't agree with Kat at ALL. Just want to make that clear. I love her brand and still enjoy her products, will I continue to purchase and support her in the future? I dunno. I'm not running out to but her stuff at the moment. Thing is, most my collection and kit is KVD. So, I am going to use what I have. I usually don't give a shit about tea spilling and drama with brands and I use what I want but this one is kind of hard to get past. What are your thoughts on tea spilling and "canceling" brands? It's one thing calling a brand out for being shitty, like lacking shades and bad ethics but it's getting to the point where it just feels like bitterness and stirring the pot for entertainment.  The Huda Beauty Beauty Bakery thing was pretty shitty. I'm not thrilled with that situation at all. I enjoy her products so much. I wish these brands would just do better. Stop being stupid! I'm too broke to replace my kit! LOL. I kidding.  I have always tried to stay unbias about the people behind the brands and judge the products. Let me know your thoughts below.
But really, the cold brew addiction. I'm drinking it right now. I have been experimenting with various at home kits. I don't like the Starbucks one you make yourself but I like the premade one.
Moving on to something really cool. Today is my 3-year blogging anniversary!
I seriously can't express how much good starting Bee Beauty has done for me. It has given me purpose, I feel productive for the first time. Even though I don't reach THAT many people, the interaction we have means the world to me. All the lovely words. It's amazing. This endeavor has done wonders for me. I never thought writing about makeup could be so fulfilling but finding a community of people who are just as passionate about it is just the best.
The Makeup
Okay, on the makeup! I was feeling so inspired by all the beautiful green eye looks I have been seeing all over Instagram using the Melt Gemini Palette that I had to shop my stash and do a look. I wish they would hurry up and do a restock. I need that palette! For this look, I used Anastasia Beverly Hills Subculture and Kat Von D Saints and Sinner Palette. The lip is one of those new L'oreal Chocolate Lip Paints. I'm not in love with it.
This next look I did with the Huda Beauty Desert Dusk Palette paired with Wet N Wild Liquid Catsuit in Caramel Creme.
Yeah, we were getting coffee and going to Target that day. I looked in the mirror in the car and was like eeek. That's dramatic for Target. LOL.
Also, me and my hair are having a moment… I can't decide if I want to keep bangs or let them grow.
Other than those looks, I did post a new tutorial using the Huda Beauty Mauve Obsessions Palette. Get the Look | Velvet Darkness They Fear – Makeup Tutorial Feat. Huda Beauty Mauve Obsessions
I am living for that Wet N Wild highlighter in Blossom Glow.
The Misadventures
Other than makeup last weekend I was my friend's date to a wedding.
It was a lovely party and I even slow danced. Afterward, we went and hung out at IHOP cause food. Their chicken caesar salad ain't half bad.
I also got really brave this week. We went swimming at a friend's house and I tried on the bathing suit I bought 3 years ago which didn't nearly fit last year. It fit! 
I never thought I would post a picture of myself in a bathing suit on the internet but here I am. I am proud of my body and the progress I have made on my weight loss journey. I'm nowhere near done but I am loving myself each step of the way and being proud of myself. No shit talking myself because I'm not 20 pounds lighter yet but instead embracing who I am and not giving a fuck. That's one of those liberating things about being in your 30's too. You care WAY less about trivial shit and just want to be happy and healthy.
As far as the weight loss stuff goes. I am currently down 40 pounds and my goal is 20 more. I never thought I would lose weight to be real with ya. I had excepted my body and kind of gave up but after seeing RawBeautyKristi's journey I was so inspired and motivated once again. Just don't give up hope, no matter your age or current physical state. Keep trying to be the best you. I don't just mean that physically but mentally as well. Like I said about the brands. Try to do better. I try every day to be better about something and it's a never battle, you're never done but it's such a rewarding feeling when you try. Somedays, me trying is just washing the dishes but hell, it's something. I'm always in the process of improving myself, my body, my relationships, my blog and my home. Do I get burnt out? Oh yeah. I have to take a break sometimes but that's okay. Ya come back and do better!
Man, I am on a soapbox today! I am available for booking for your corporate functions. LOL.  Motivation!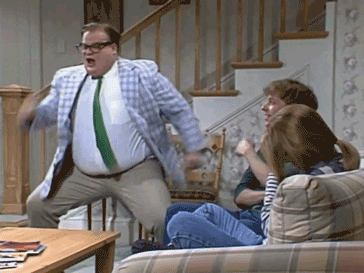 The Hauls
Anyway. I hit up the ol' Target and CVS for some new drugstore makeup goodies. Yep… Lot's of reviews to come.
On the home decor front. My friend and partner in crime these days got me the cutest spoon rest ever! Bees oh yeah! And Ross picked up these cute Fallout 4 pint glasses. We have sooo many pint glasses but I can't not buy them. I love pop culture and beer glasses. Everything else in my kitchen is all fancy and nice except for my glasses, they are fun. I have nice vintage glasses but no one is allowed to use them LOL.  Did I mention I have a slight hoarding/collecting thing with dishware and glasses. I love kitchen stuff!
Also my friend Rachel hooked us up with a couple Guinness signs. I collect Guinness stuff. It's a sentimental beer. Bee and Guinness. 
I found the cutest little terrarium on clearance at Walgreens too. I am trying to bring some green in. My husband picked out the blossoms from Target. He's in charge of decorating the spare room. That boy has good taste. He's already got everything picked out. The blossoms are living in the living room until we get the furniture.
I'm really liking the way the house is coming together lately. I have been trying to update the style a little by bringing in some more modern pieces.
I enjoy the juxtaposition of the mid-century modern with the more southern gothic traditional style.  Below is Pumpkin's spot by the sofa where she can still see into the kitchen and watch me. LOL.
I really love our new sitting area. Pumpkin loves photobombing.
The Pumpkin
Which leads to Pumpkin Photo Montage!
That's about all that's been going on around here. Got a busy weekend ahead of me with lots of fun plans with friends. Lunch at the casino, pool party and then out for drinks. I'm looking forward to it.
I'll see ya Monday for something new! I haven't planned that far ahead. I'm thinking a review of some Marc Jacobs lippies and maybe even another MOTD.  I don't think much makeup will happen this weekend because pool party…
Don't forget to leave me your thoughts on below and let's chat!
Instagram | Twitter | Facebook| Bloglovin|Pinterest| Tumblr
 Check out my Top Makeup Product Picks on Amazon.