Happy Friday. It's been a little bit of a busy week with taxes and adulting so I missed Wednesday's post and to be honest, I am low on content at the moment. It happens.
If you have seen my latest posts, I just reviewed the Kat Von D Lolita Palette and I wanted to see what kind of looks I could do with it. This look was when I was going for something super grungey and smoky. It also matches my hair.
You ever have a day where you think, "yeah, today's a good brow day". That was what I was thinking in the photographs above. I just picked up the Covergirl Ultra Fine Brow Pencil in soft brown. It is perfection.
Speaking of matching my eyeshadow to my hair. I used my N-Rage 3 in 1 Color Depositing Shampoo and Conditioner in Purple. That stuff is pure magic.
The crop top obsession continues. This one is my favorite. I even did makeup to match it kinda. I want to really do a look inspired by this shirt. I wore this to a benefit last Saturday. I had this makeup on from 11 am to close to 11pm and it held up pretty well.
I overslept so late today. Last night I went to bed around midnight, we went out for a drink with friends and I took a hot bath after we got home. I was all relaxed, took my melatonin and was cuddled in with my book and Pumpkin when I hear what sounds like the redneck purge outside my bedroom window. Some dipshit was tear assin' (a technical term of what one does on an ATV) around the back of my neighborhood on 4-wheeler blaring country music at midnight. It's one of the neighbors doing this, I just don't know who. Anyway, it gets further in the distance where they are riding in the empty land way back away from the houses. No biggie. But after the 3rd time of being woke up by these country come to town good ol'boys and it being 3 am at this point and I just saw the headlights of the damn 4-wheeler in my bedroom window, I was done. I got up and went outside and stood at the edge of my property just waiting for them to come by again so I could yell at them and I had my phone out to call the cops when all gets quiet and I see a cop car pulling out of the neighborhood. Point is, I'm wanted to satisfaction of yelling and calling the cops. They were obviously trespassing and getting way to close to peoples yards plus being hella loud. Get off mah lawn! I am that person. I'm gonna go see which of my neighbors has 4-wheelers. (Almost all of them because I live in central Louisiana) I'm annoyed.
Anyway, anyone have Superbowl plans? I tell what LA is doing, watching the 2009 Superbowl when the Saints won and or watching the Puppy Bowl.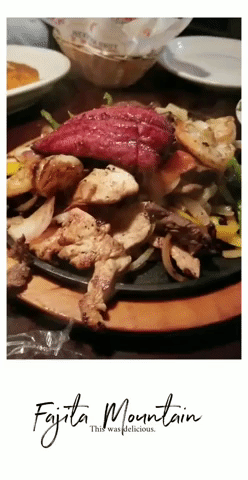 Instagram | Twitter | Facebook| Bloglovin|